New Shade Canopies coming to VPS Airport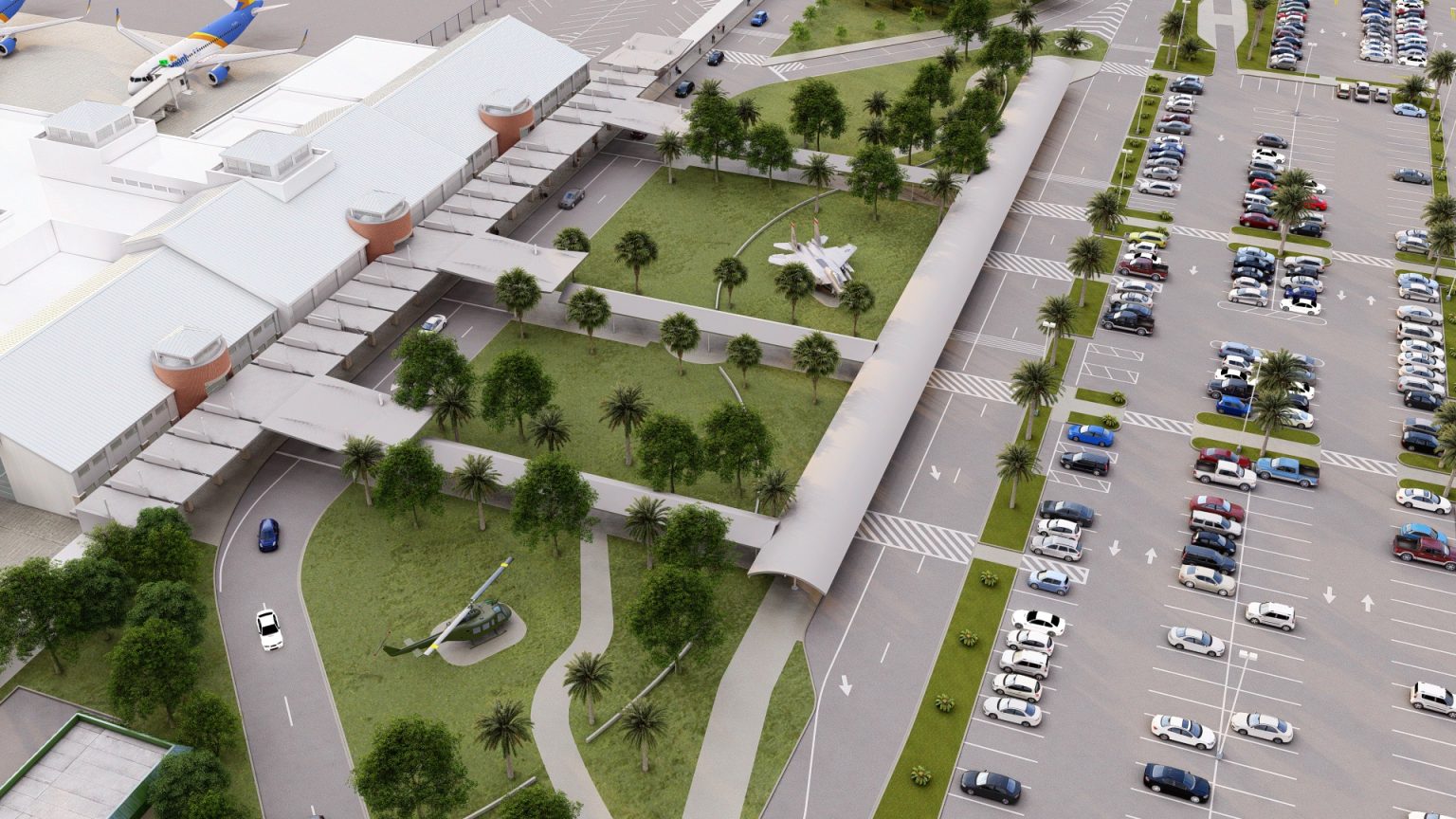 The Okaloosa County Board of Commissioners voted unanimously Tuesday to award a $5.5 million contract to construct new shade canopies at the Destin-Fort Walton Beach Airport. The contract was awarded to Whitesell-Green Inc.
The Canopies will be built over the curbside pickup area used by the rideshare services like Uber and Lyft, and will connect the to covered walkways leading to the main terminal curb for arriving and departing passengers.
I'm excited today to present this item for a new project that we are looking to kick off at the airport," said Chad Rogers, speaking on behalf of Airports Director Tracy Stage. "It's another key piece of the airport's master plan that we developed in 2020.
Rogers said the canopies will enhance capacity at the busy airport, while also providing safety improvements by replacing damaged sidewalks and eliminating tripping hazards from root systems. The airport believes diverting some passenger pickup to the secondary curb used by rideshares could help ease congestion at the main terminal curb.
The project scope includes rehabilitating existing covered walkways that lead to long-term parking, employee parking and rental car return areas. Those structures will be sandblasted, repainted and get new roofs to match the look of the new canopies. Additionally, the project will relocate the primary flagpole to be prominent to all guests to the Airport, as well as passing traffic on Highway 85.
All of those existing covered walkways will be sandblasted, repainted with new roofs, in order to not make the older walkways stick out like an eyesore," Rogers said.
The canopies were originally planned as a multiphase project using state and airport funding over several years. But Roger said the county was able to reprogram $4.5 million in Federal CARES Act pandemic relief funds to pay for construction all at once.
Instead of multiple years and doing this in segments and inhibiting operations multiple times, we can do it all in one efficient, effective project," Rogers told Commissioners.
Funding comes from the Federal Aviation Administration, Florida Department of Transportation grants and a small portion of County Airport funds. Rogers said less than 4% of the total $5.5 million cost will come from Airport revenues.
The Contract award was approved 5-0. Construction on the shade canopies will begin later this year and continue into 2024.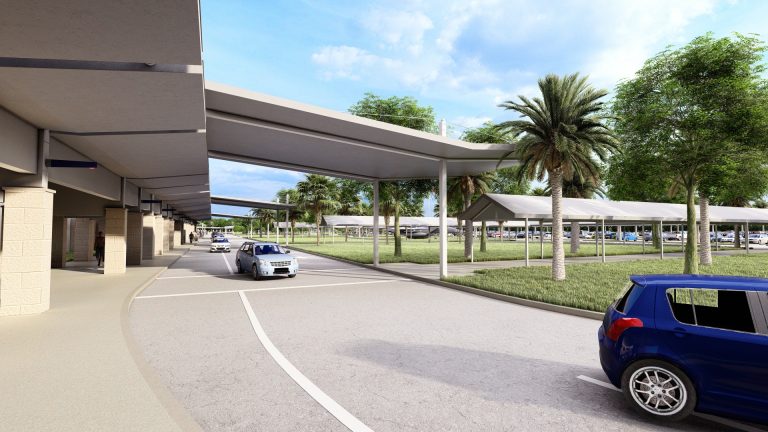 Jared Williams, Sept. 21 2023
Related Articles